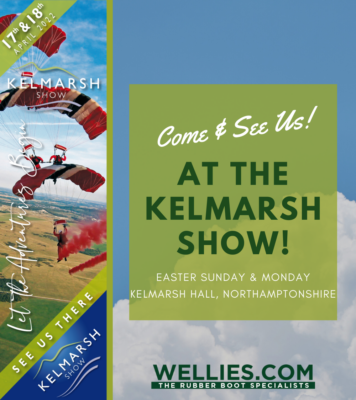 This Easter Bank Holiday we'll be at the Kelmarsh Show, marking the start of the outdoor events season!
We're also debuting our brand new Muds Shoes and Clogs!
The Kelmarsh Show has it all – World Class sporting displays and stunts, Have-A-Go countryside activities, Music and Crafts…and your favourite wellington boot providers, Wellies.com!
Find out more about the Kelmarsh Show HERE!
See you there!