100% Waterproof – including the neoprene top!
5mm Neoprene lining that extends up the leg
Made on a man's last (i.e. the boot shape and size is designed specifically for men)
Stretch-top opening accommodates practically all calf sizes
Made from all natural rubber
Comes with a removable insole
The tread on these boots provides you with 360 degree stability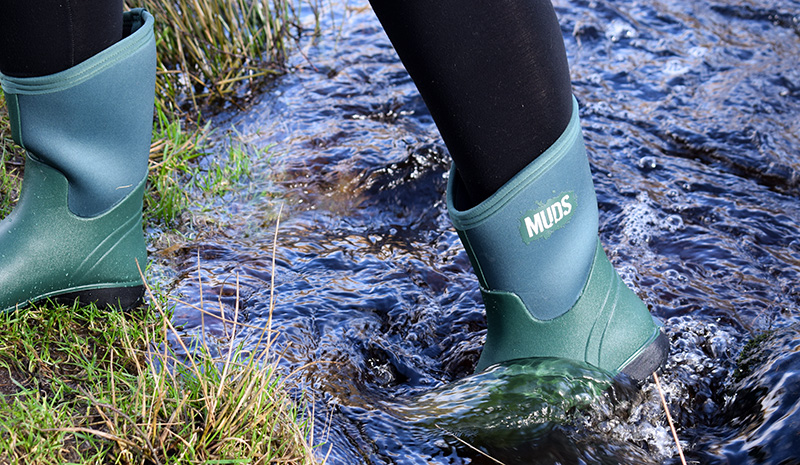 100% Waterproof
Muds wellies are completely waterproof, including the top! The single piece construction of the sole and body enhances the durability of the boots and helps keep your feet dry.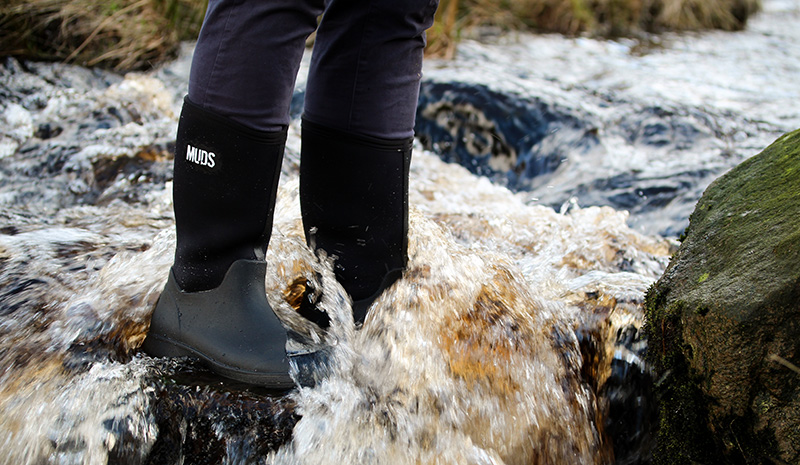 5mm Neoprene lining that extends up the leg
Muds wellies feature a 5mm neoprene lining that extends all the way up the leg, so you'll get all day comfort and warmth.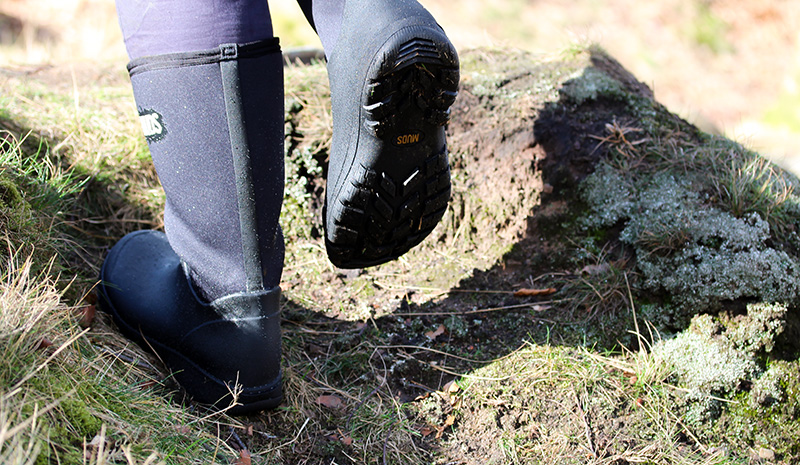 DEEP TREAD SOLE FOR STABILITY AND TRACTION
Muds wellies sport a tread with deep lugs which result in 360 degree stability and enhanced traction in even the muddiest of conditions.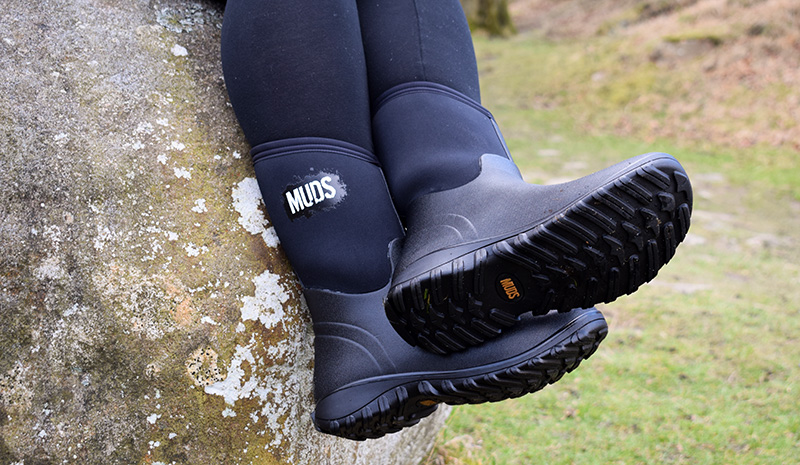 Stretch-top opening accommodates practically all calf sizes
Muds wellies have a flexible stretch-top opening so you won't be struggling to get them on or off, no matter what size your calves might be.