Hound Wellies have been awarded Best In Test by Walk The Rambling Magazine Winter 2022.
Is this the best wellington boot on the market? We think so!
With a classic cotton jersey lining, these lightweight handmade, all natural rubber boots are perfect for the warmer months.
With a streamlined design for those who prefer boots without any fasteners, these boots offer a classic fit.
The strong variable deep cut sole lugs with arch support provide long lasting comfort, reducing fatigue – making the last step as comfortable as the first. They'll help you stay sure footed, whatever the conditions.
100% Waterproof
Cotton jersey lining
Unisex
Classic fit with no fastenings
Made from all natural rubber
Comes with a removable insole
The deep lugs on the tread provide you with great traction on even the muddiest of conditions.
Hand-made in Europe
Warranty: All Hound Wellingtons come with a 1 year warranty that's provided by Wellies.com*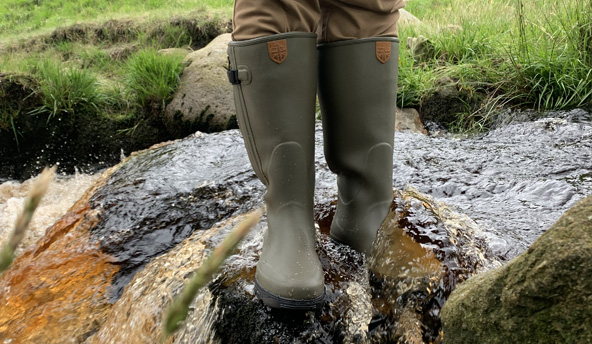 100% Waterproof
The all natural rubber construction makes Hound Wellingtons 100% waterproof.
Perfect for when you're out and about in the Great British countryside.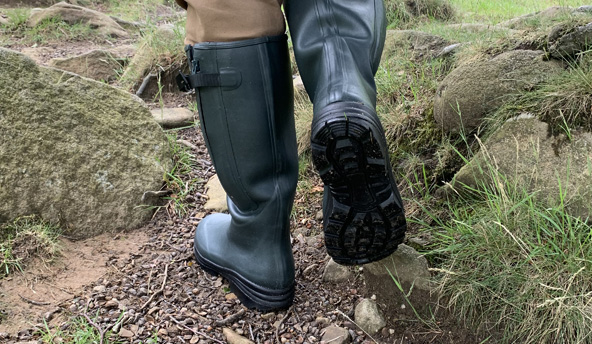 Every Step As Comfortable As The Last
The deep cut variable lugs and arch support make the boot comfortable from the first step to the last, helping you keep your feet on the ground and stay sure footed, whatever the conditions.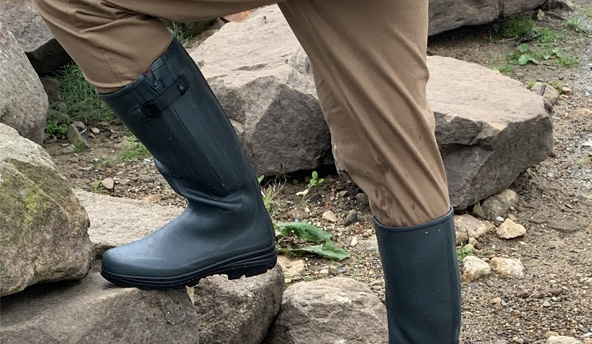 Comfort Built In
The flexible fit of Hound Wellington Boots provides comfort all day long.
With a choice of fastenings and linings, you can be sure that Hound Boots will be comfortable to wear whatever the weather throws at you.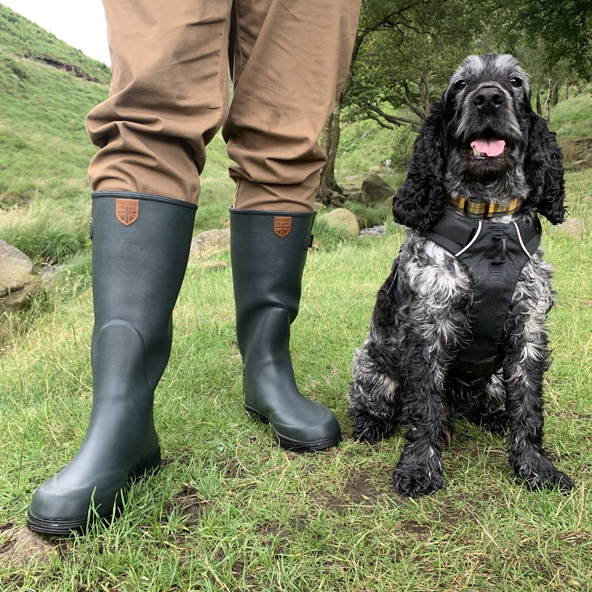 Classic Country Style
They don't just feel good to wear - Hound Wellingtons look great too.
They have classic country styling, so whether you're at a country fair, walking the dog or mucking out the horses, you can guarantee that they look good, and you'll look good wearing them.