Aigle Landfor
Ladies Ankle Boot in Black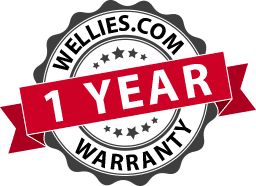 Aigle wellies come with a 1 year warranty. If you have a valid claim within this period, Wellies.com guarantee a brand new pair of boots.
Availability
S
Size in stock;
Order before 6pm for next working day delivery
.
S
Size out of stock; Usually delivered within 1 week.
Contact us
to confirm delivery schedule.